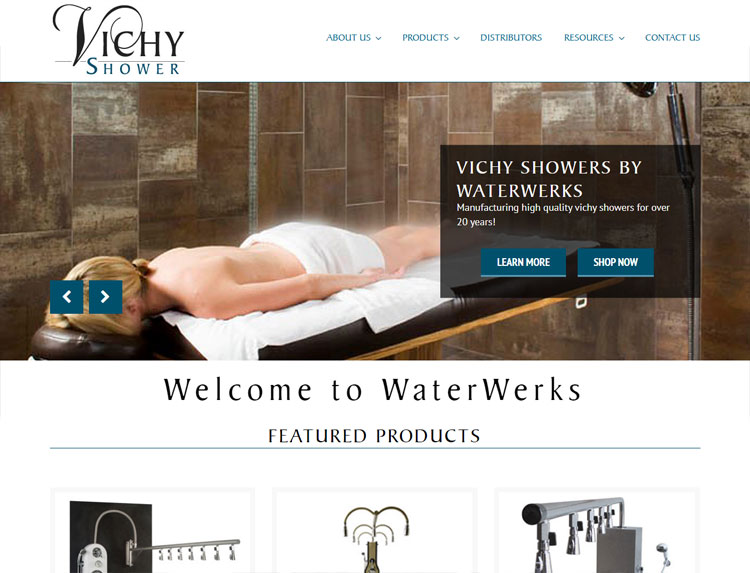 Before: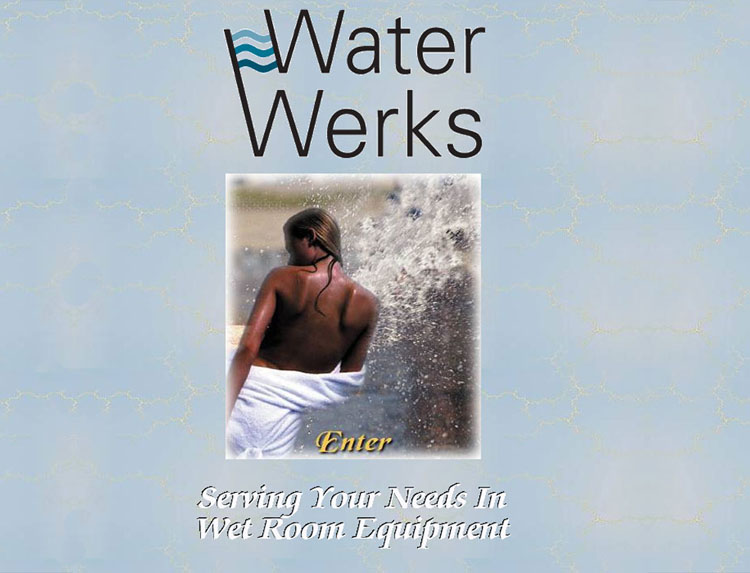 Before Product: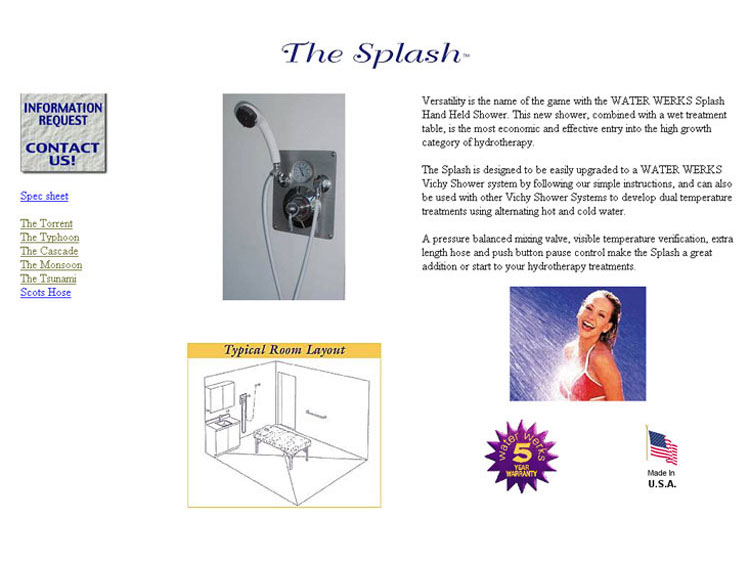 Logo: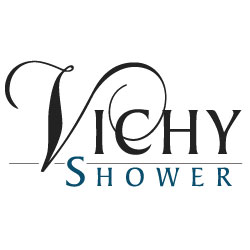 1st ICBits Website: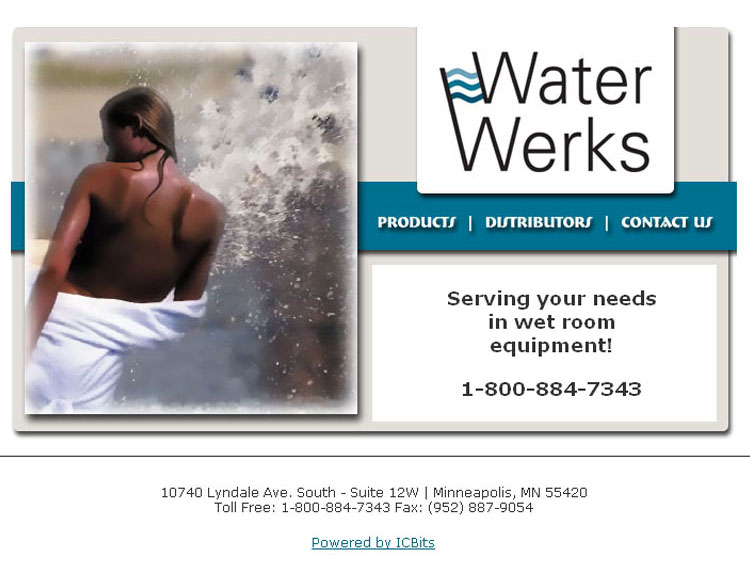 1st Product Page: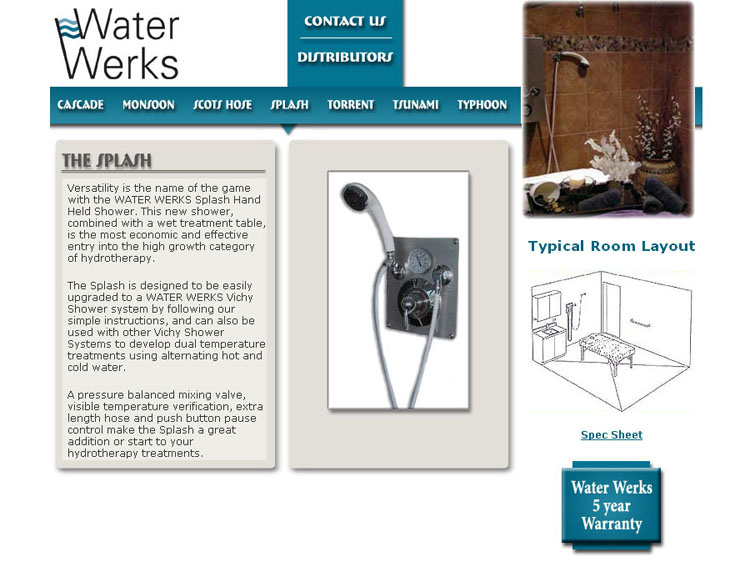 Vichy Shower
Waterwerks was one of our first customers in 2004. We received a call from an old colleague, Tracy, who was working for Charlie at Spa Central. Charlie owned several businesses, and was looking to revamp the WaterWerks website.
The original website was quite old, so the initial redesign was, at the time, quite beautiful. Their current website is the third design and was such a treat as it allowed us to really highlight their products in beautiful settings.
One major change made during this project was their logo. While their domain name was vichyshower.com, their logo was for WaterWerks which seemed confusing. So, Michelle recommended rebranding the new site with a new logo that not only matched the domain name, but also the products sold. The WaterWerks company name was incorporated into the verbiage along with it's logo nicely placed in the footer.
SERVICES:

ICBits Website / Logo Design / Domain Management / Hosting Services / Email Services / Marketing / Website Mgmt.
VIEW WEBSITE
What Clients Say
---
[My website] came in right on budget and far exceeded my expectations in every way.

Charlie Slater
- Owner -

I love the 'self-administration' capability that ICBits offers so that I can make changes on my own.

Bonnie O'Meara
- Founder/Owner (retired) -

...she listened to my ideas and at the end had a site up very quickly and I LOVE IT!!!

Rae Plaster
- Owner -

She finds the best option for your business and comes up with creative solutions to accomplish your needs.

Jennifer Ivester
- Owner -

One of her best qualities is the fact that she actually answers her phone! I can count on one hand the times that I've gotten voicemail.

Lisa Silbernagel
- Owner -