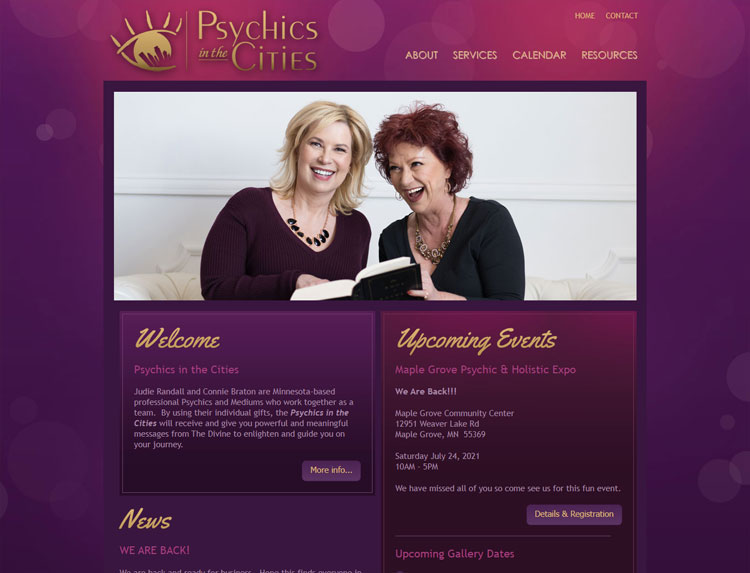 Before: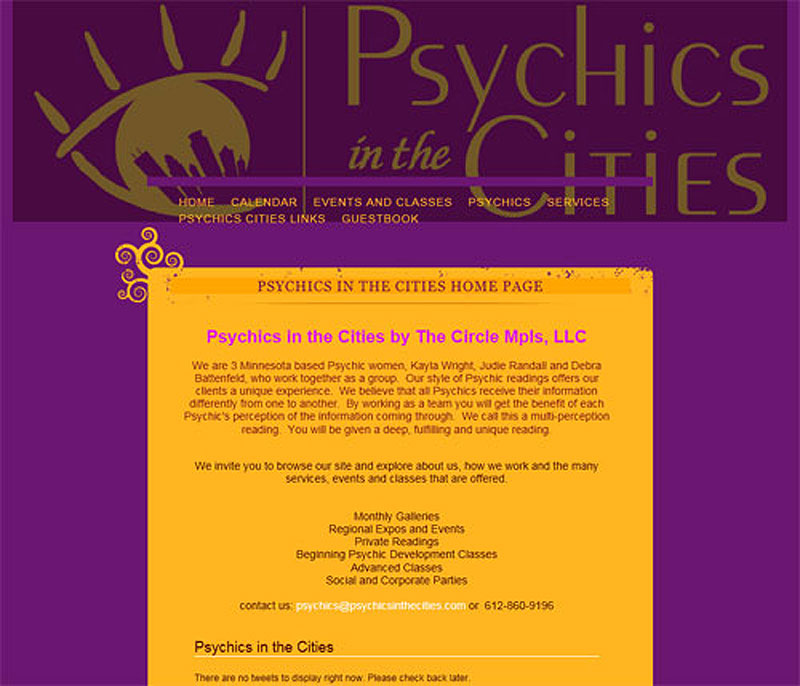 Psychics in the Cities
In 2011, Michelle received a call from the gals with Psychics in the Cities. At that time, one of the psychics had created and was maintaining a website for them, but it was incredibly limiting and dated.
They wanted a new website that would help them to stand out in their field as most psychich websites were terribly unattractive and amaturish. They wanted a website that would help them promote their events and classes, hightlight their services, and allow for their customers to pay for classes and sessions online.
We chose various designs that would have a 'psychic' feel. They ended up with their current design as they loved what they felt looked like 'orbs' floating around their site. The completed website is still being used today, and while the website needs updating so it would be responsive to mobile devices, the beautify design has stood the test of time.
SERVICES:

ICBits Website / Hosting Services
VIEW WEBSITE
What Clients Say
---
[My website] came in right on budget and far exceeded my expectations in every way.

Charlie Slater
- Owner -

I love the 'self-administration' capability that ICBits offers so that I can make changes on my own.

Bonnie O'Meara
- Owner -

...she listened to my ideas and at the end had a site up very quickly and I LOVE IT!!!

Rae Plaster
- Owner -

She finds the best option for your business and comes up with creative solutions to accomplish your needs.

Jennifer Ivester
- Owner -

One of her best qualities is the fact that she actually answers her phone! I can count on one hand the times that I've gotten voicemail.

Lisa Izarnotegui
- Owner -