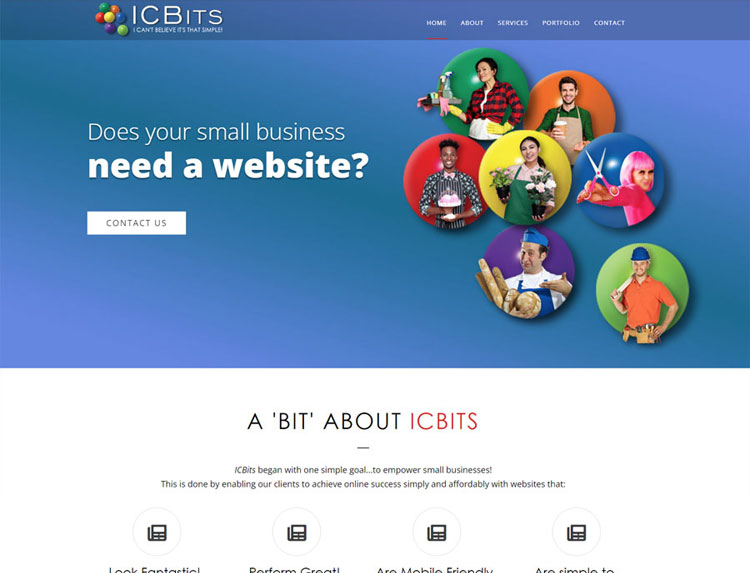 Before: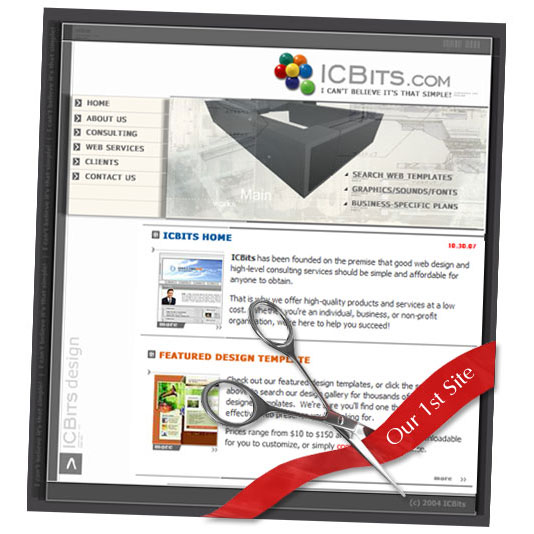 Second Website:
Business Card: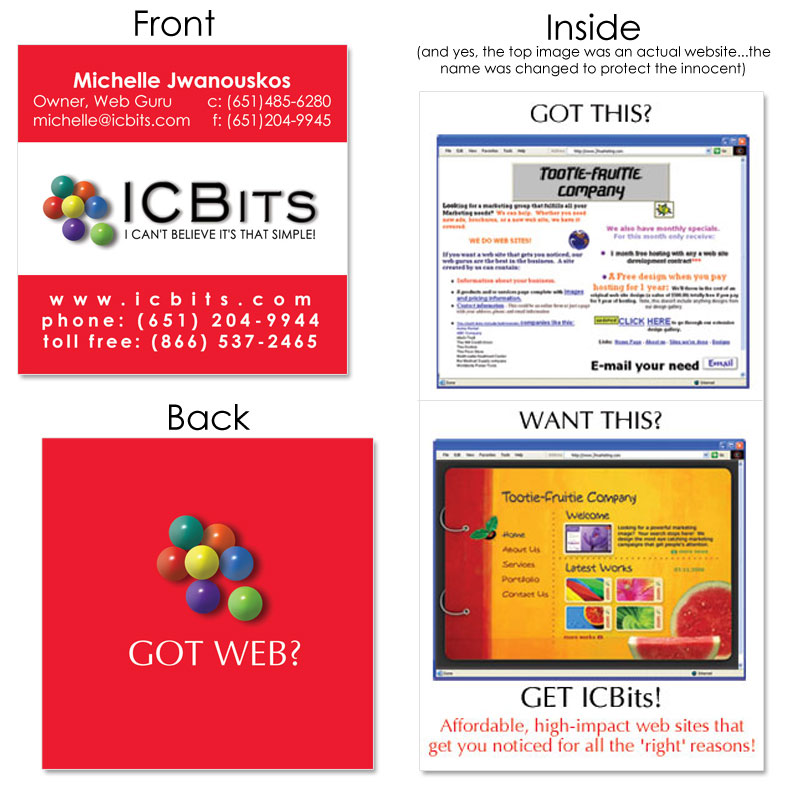 Logo: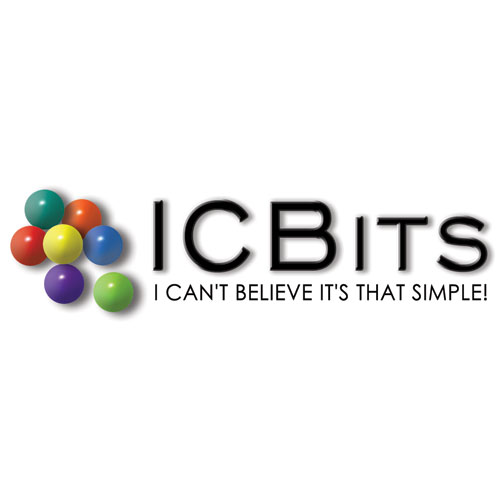 ItsyBits Logo: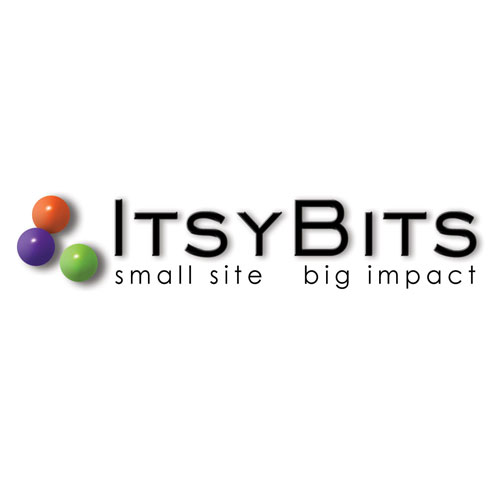 ICTools Logo: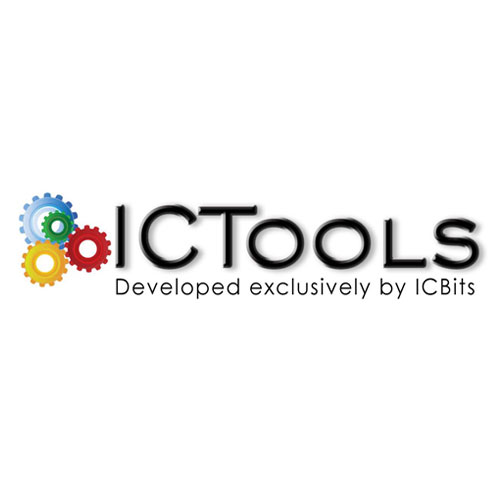 ICBits Web Development
Yeah...had to add our own website. Especially so you could see the transition from old to new. After all, we did build these sites too.
It's been a wild ride since 2004, but it's been wonderful! While working in the tech world means non-stop learning, relearning, and dealing with new rules you have to learn all over, it sure keeps your brain functioning.
So here are just a few things ICBits has done over the years.
SERVICES:

ICBits Website / Logo Design / Domain Management / Hosting Services / Email Services / Marketing / Website Mgmt.
VIEW WEBSITE
What Clients Say
---
[My website] came in right on budget and far exceeded my expectations in every way.

Charlie Slater
- Owner -

I love the 'self-administration' capability that ICBits offers so that I can make changes on my own.

Bonnie O'Meara
- Founder/Owner (retired) -

...she listened to my ideas and at the end had a site up very quickly and I LOVE IT!!!

Rae Plaster
- Owner -

She finds the best option for your business and comes up with creative solutions to accomplish your needs.

Jennifer Ivester
- Owner -

One of her best qualities is the fact that she actually answers her phone! I can count on one hand the times that I've gotten voicemail.

Lisa Silbernagel
- Owner -