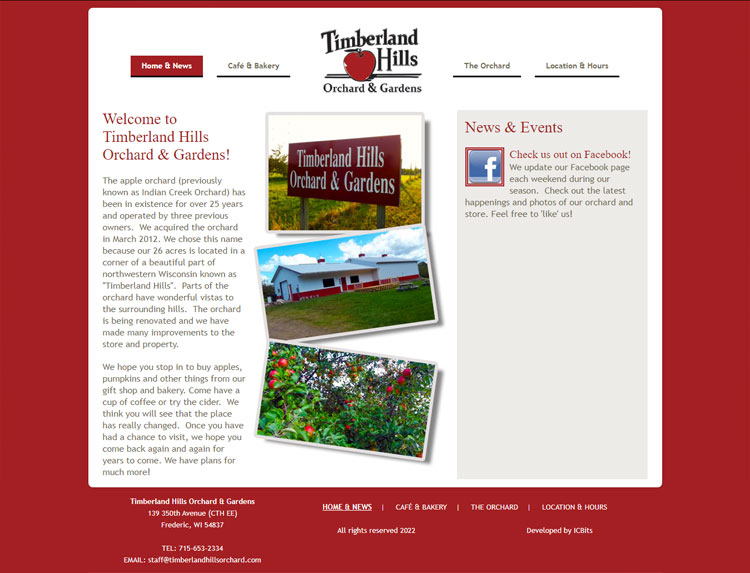 Before: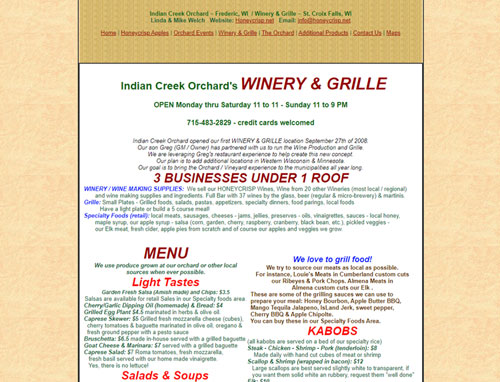 Timberland Hills Orchard
Friends Matt and Deb contacted ICBits in 2014 about a new business venture they had taken on. An apple orchard in WI. They were so excited and desperately needed a presentable website as the previous site was incredibly old and not terribly attractive.
Since this was all new, and they were investing a lot into the orchard, they on a very tight budget and fount a simple ItsyBits website which was the perfect solution.
They've since sold the orchard and the new owners were happy to keep the website.
SERVICES:

ItsyBits e-Brochure / Hosting Services / Website Mgmt.
VIEW WEBSITE
What Clients Say
---
[My website] came in right on budget and far exceeded my expectations in every way.

Charlie Slater
- Owner -

I love the 'self-administration' capability that ICBits offers so that I can make changes on my own.

Bonnie O'Meara
- Owner -

...she listened to my ideas and at the end had a site up very quickly and I LOVE IT!!!

Rae Plaster
- Owner -

She finds the best option for your business and comes up with creative solutions to accomplish your needs.

Jennifer Ivester
- Owner -

One of her best qualities is the fact that she actually answers her phone! I can count on one hand the times that I've gotten voicemail.

Lisa Izarnotegui
- Owner -