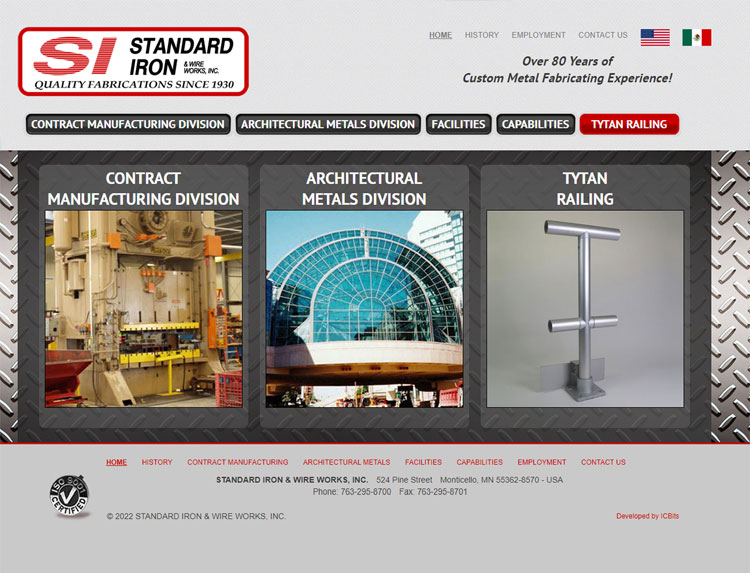 Before: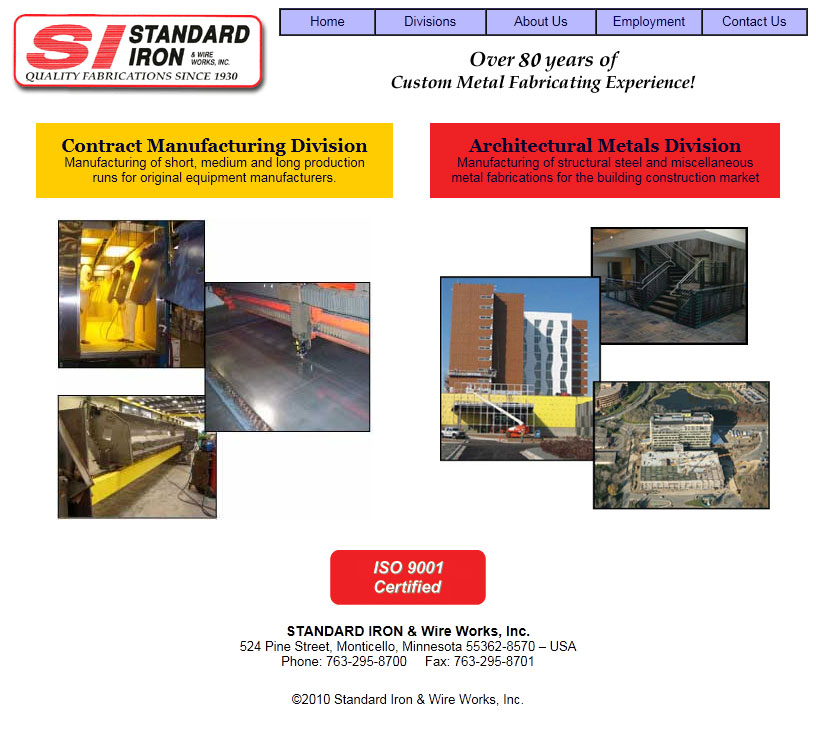 Standard Iron
Standard Iron was a 2011 referral from a web developer who was retiring. She contacted them to see how things were going with ICBits and their glowing recommendation blessed us with all of her clients.
Their original website was quite old and outdated, so they were looking for one that would allow them to feature both their Contract Manufacturing Division as well as Architectural Metals Division. In addition, with facilities in multiple US states as well as Mexico, they needed a strong Location section as well as the ability to have a 'Spanish' version of their website.
The final outcome exceeded their expectations so much so that they hired ICBits to build a website for their Tytan Railing product and are planning both an upgrade to their current site as well as another for Superior Sand and Gravel, another one of their businesses.
SERVICES:

ICBits Website / Hosting Services
VIEW WEBSITE
What Clients Say
---
[My website] came in right on budget and far exceeded my expectations in every way.

Charlie Slater
- Owner -

I love the 'self-administration' capability that ICBits offers so that I can make changes on my own.

Bonnie O'Meara
- Owner -

...she listened to my ideas and at the end had a site up very quickly and I LOVE IT!!!

Rae Plaster
- Owner -

She finds the best option for your business and comes up with creative solutions to accomplish your needs.

Jennifer Ivester
- Owner -

One of her best qualities is the fact that she actually answers her phone! I can count on one hand the times that I've gotten voicemail.

Lisa Izarnotegui
- Owner -